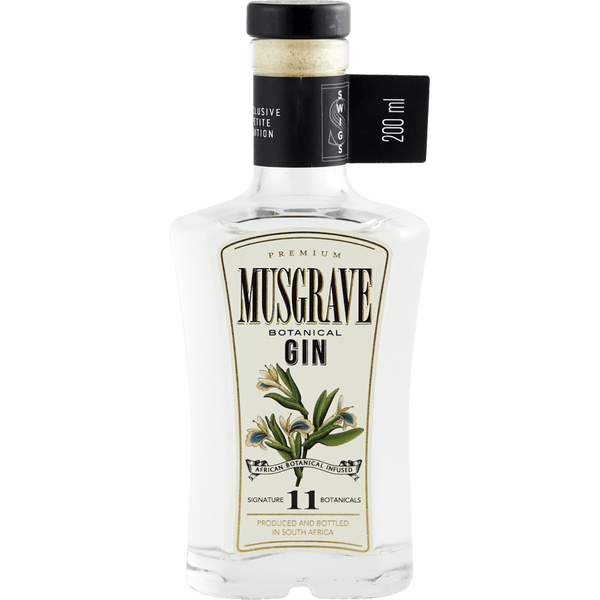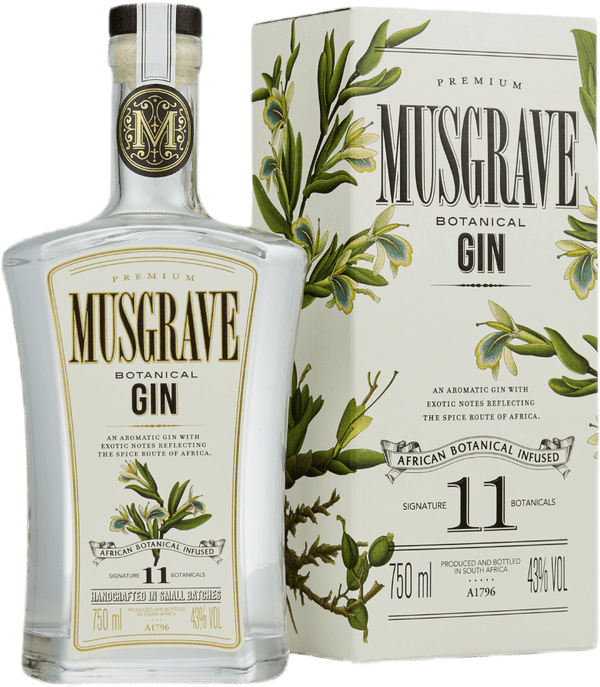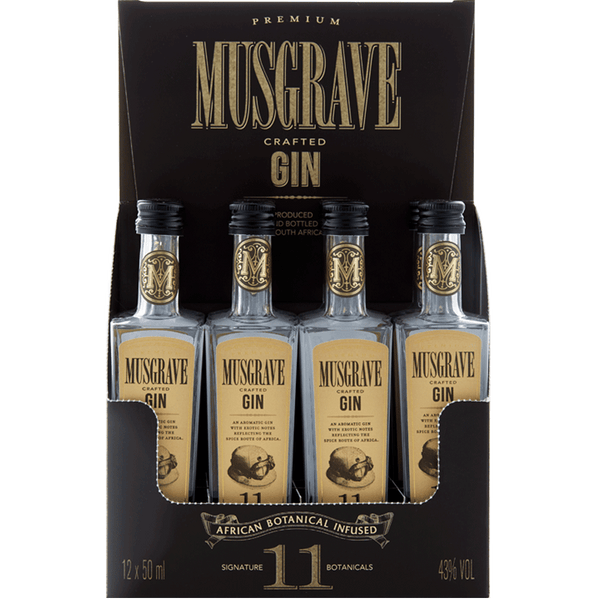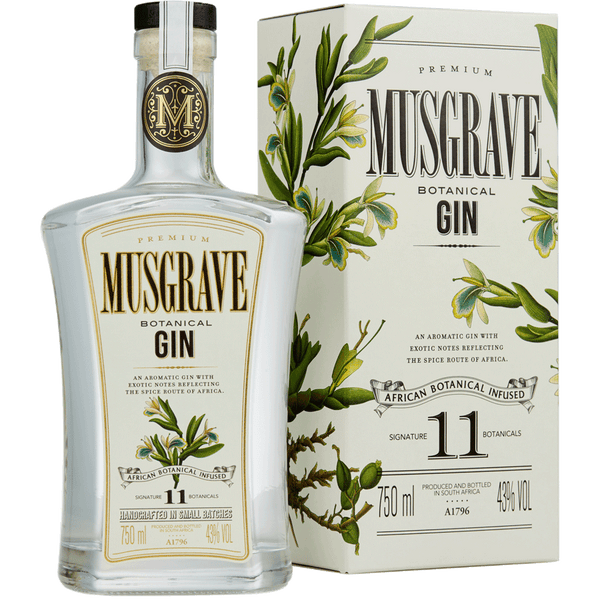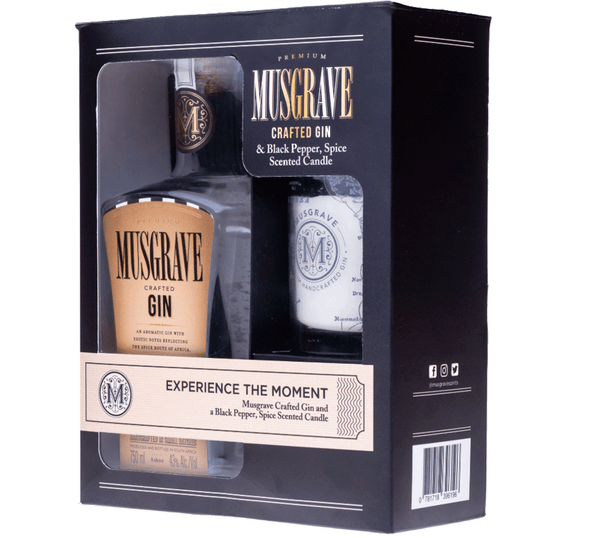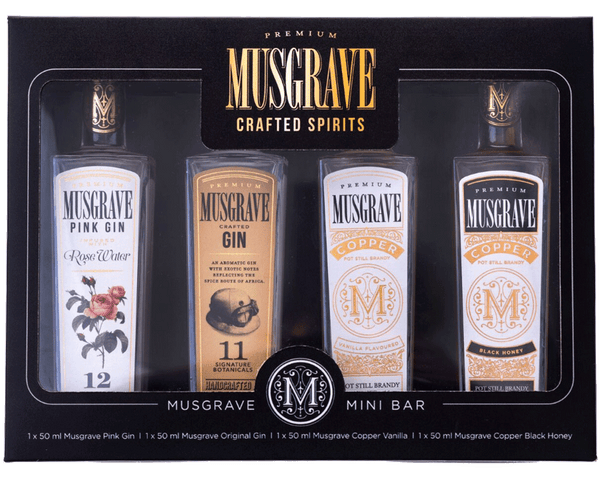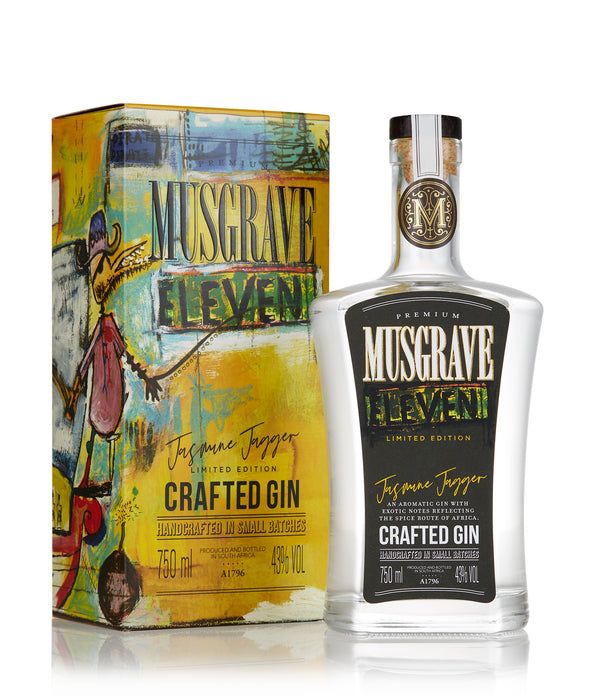 Musgrave Original is made up of a selection of 11 rare botanicals – each reflecting some aspect of the ancient African Spice Route. Cardamom, African ginger and grains of paradise complement a flavour profile that spans a continent and evokes memories of the perfumed aroma of spice markets.  
Best served with a cooling slice of cucumber, the zest of pink grapefruit and rosemary or a peppery bunch of basil.
Swigs
Musgrave swigs are our small 200ml bottles. Perfect for a picnic, braai or day out, they are also the perfect bottle service for a couple or 2 friends.
Mini Box
Each 50ml Mini is the equivalent of a double shot. Minis are available in a box of 12 offering great versatility, ideal for traveling, gifts, minibars and weddings.
Musgrave Spirits Mini Bar
One of each of our four 50ml spirits packaged in a handy gift box.
Musgrave Jagger Limited Edition 750ml
This limited Edition is a celebration of both a female artist and a female business.  Jasmine Jagger was dreaming of bootlegging during the days of the Alchohol Ban and decided a painting remembering this time of struggle for Musgrave was in order.  This led to a collaboration on a 1000 bottle only limitied Edition.