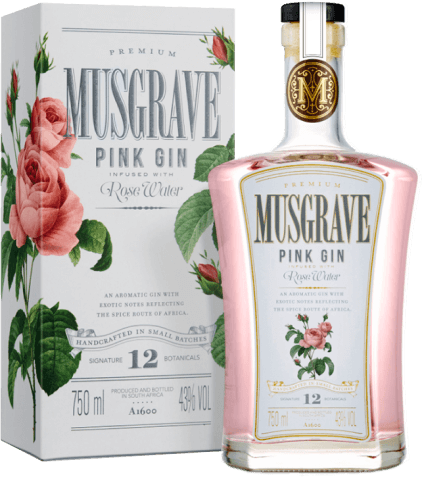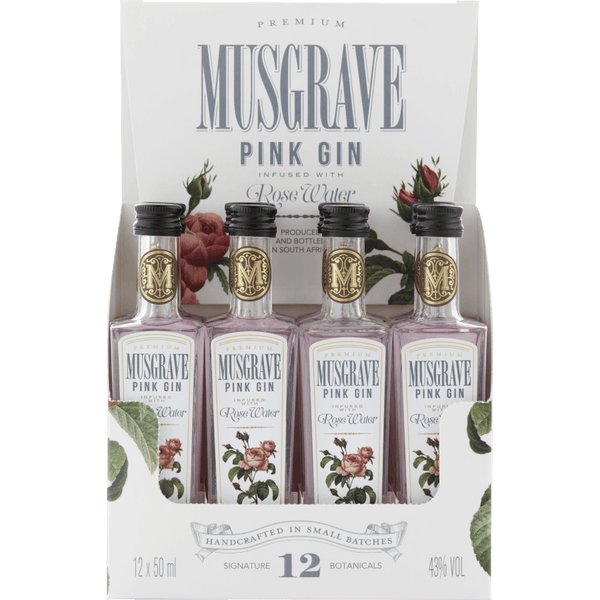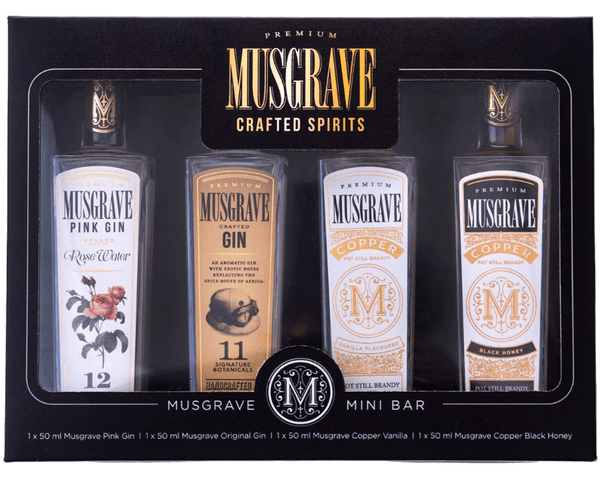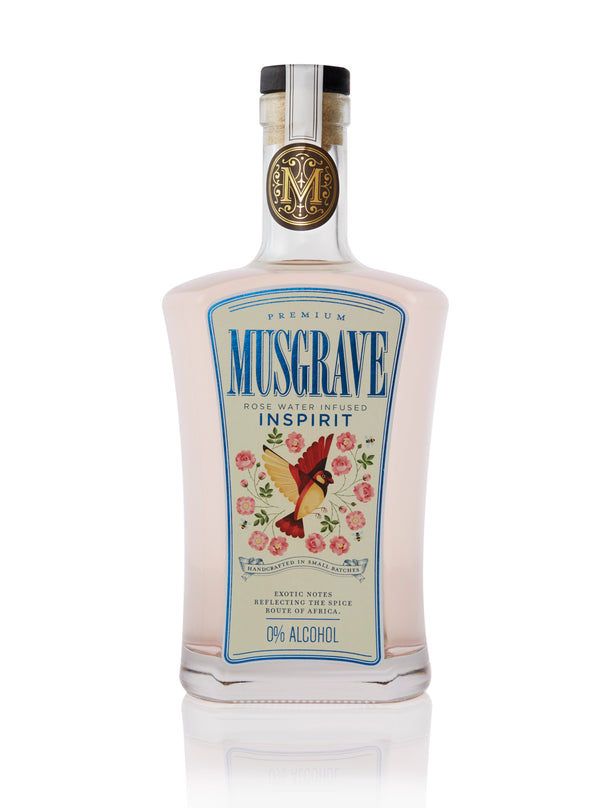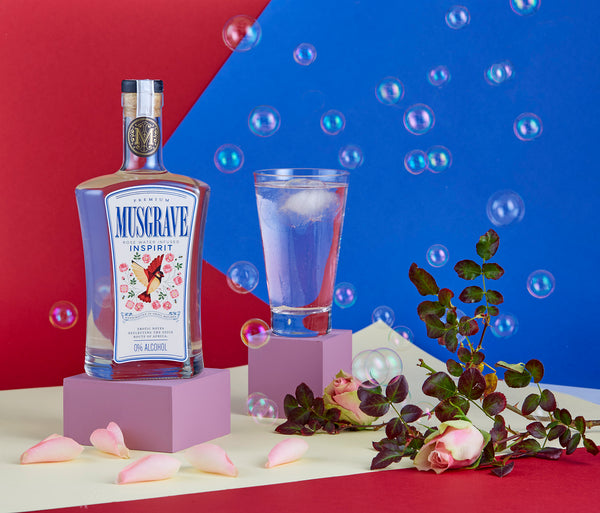 Musgrave Pink is a rose gin made with 12 rare botanicals. Spicy, warm cardamom and juniper share the first taste to the palate and are supported by distinctive notes of African ginger and grains of paradise. Kafir lime leaves complement the subtle peppery notes. The spices marry perfectly to give a smooth and fragrant finish.
Serve with pink peppercorns or with a wedge of lime and a sprig of thyme. 
Swigs

Musgrave Swigs are our small 200ml bottles. Perfect for a picnic, braai or day out, they are also the perfect bottle service for a couple or 2 friends.
Mini Box
Each 50ml Mini is the equivalent of a double shot. Minis are available in a box of 12 offering great versatility. Ideal for traveling, gifts, minibars and weddings.
Musgrave Spirits Mini Bar
One of each of our four 50ml spirits packaged in a handy gift box.
Musgrave INSPIRIT

NEW Musgrave Pink but without the alchohol