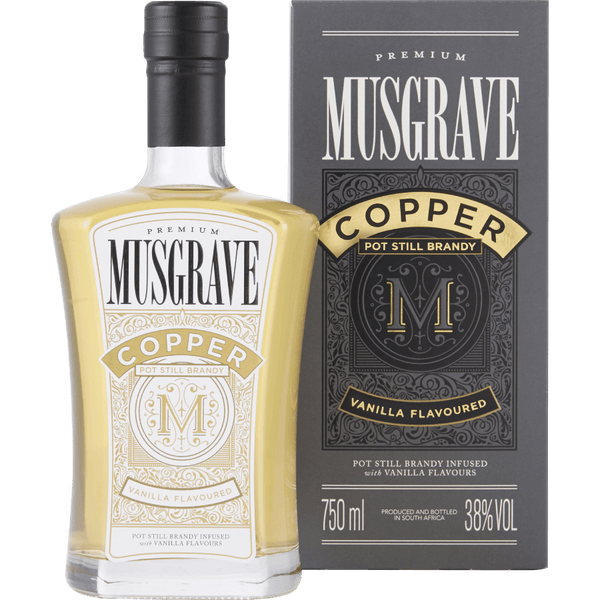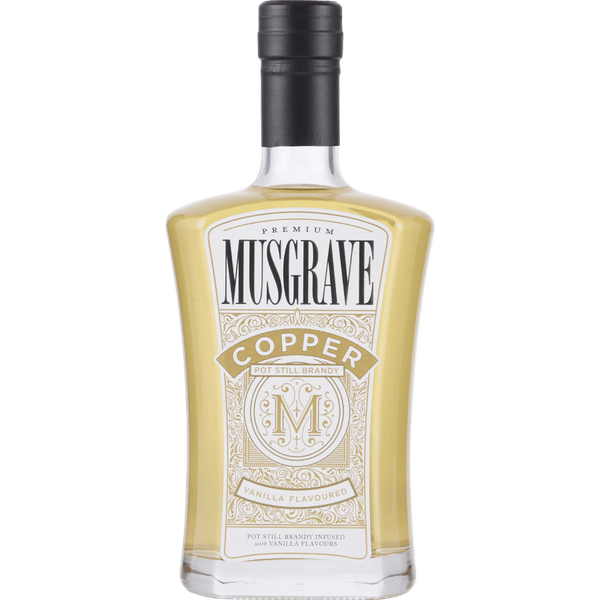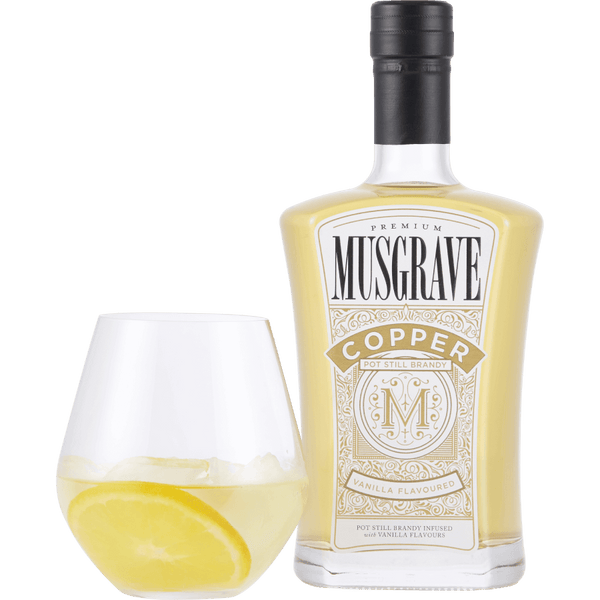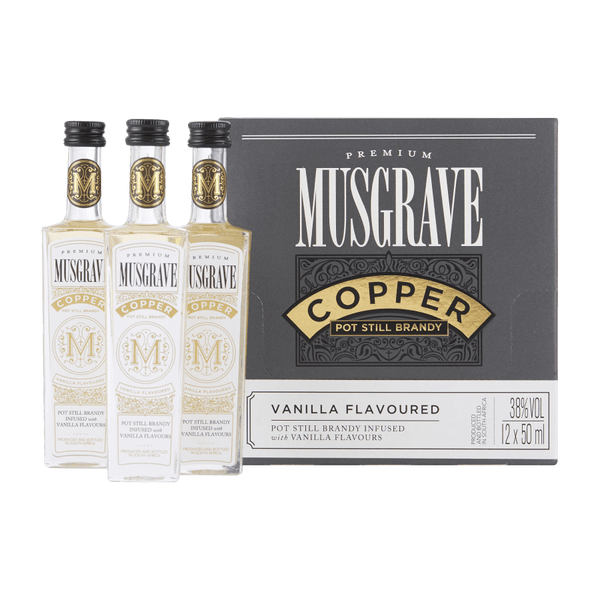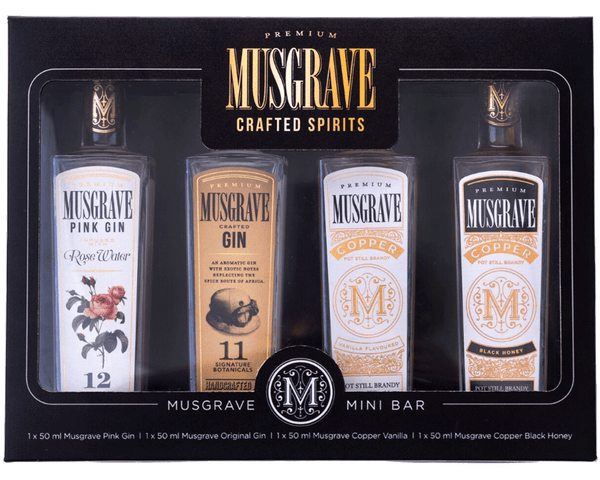 Musgrave Copper Vanilla 
Musgrave Copper Vanilla is a three year aged potstill brandy subtly infused with African vanilla.  Delicious served over ice with a dash of sparkling water and a slice of fresh orange. 
For the discerning drinker, elevate this serve by adding a shot of pale and sweet Bianco Vermouth so that the citrus flavours brighten the vanilla notes. 
Swigs
Musgrave Swigs are our small 200ml bottles. Perfect for a picnic, braai or day out, they are also the perfect bottle service for a couple or 2 friends.
Mini Box
Each 50ml Mini is the equivalent of a double shot. Minis are available in a box of 12 offering great versatility. Ideal for traveling, gifts, minibars and weddings.
Musgrave Spirits Mini Bar
One of each of our four 50ml spirits packaged in a handy gift box.